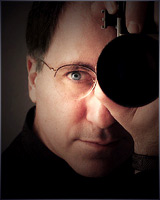 E Image Chicago
-Today's Leader In Merging Traditional Art With Tomorrow's Technology
Out of the seamless fusion of an artistic excellence and the cutting edge computer technology, E Image Chicago emerged as a one of a kind photography and design studio. Today's studio stands, with a new generation of images and the endless possibilities. Our images speak for themselves.
Our history with digital images goes as far back as 1994. That experience puts us head and shoulders above other studios in terms of quality and time efficiency in today's digital imaging environment.
E Image Chicago offers photography and design services in our studio setting and at customer sites. We are experts in creating images that can be utilized in multiple media campaigns, whether it be offset press, web development, or traditional photographic printing. Additional services range from restoring and enhancing vintage photographs, to retouching modern images and providing consulting work, E Image Chicago is proud to be a leader in its field.
Conveniently located directly across from the entrance to the Edens Expressway at Deerfield Road, we are easily accessible. Our studio is proud to be central to the entire Chicagoland area and we are always happy to see you.